Ever Noticed That Tiny Plastic Table At Your Pizza's Center? Here's Why They Put It
Pizza is a very popular snack nowadays and the option of getting it delivered within 30 minutes makes it more attractive. But have you ever noticed the tiny plastic table which is kept in the middle of a pizza? What do you think is the purpose of that pizza table? Is it for keeping the pieces of pizza together or is it just a play item for small kids?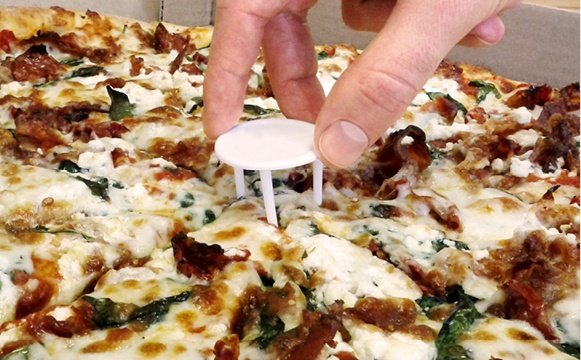 Well, that tiny pizza table is very special as it saves the top layer and toppings of pizza from getting smashed into the covering of the cardboard box.
From the almost very beginning, pizzas are delivered in cardboard boxes as they keep them warm. However, because of the steam, the upper cover of the cardboard starts getting soft and there is a risk of it sticking to the top layer of the pizza.
So, basically this tiny pizza table is the guardian angel of pizza and it saves our pizza from getting into condition like this:
If you are feeling grateful to this tiny table, let us tell you that it was made by Carmela Vitale from Dix Hills, NY, and she got its patent on February 12, 1985.
So next time when you get your pizza safe, say thanks to Carmela Vitale!