Renuka Shahane Publicly Shamed An Abuser On Facebook & Made Him Delete His Account
Everybody has an opinion as well as the right to express it but there are some people who always have a problem when a celebrity comes out on social media to express his/her outlook over some issue. In the language of social media, such people are called trollers and they feel that they are authorized to shame, insult and abuse anyone on the Internet because they are just using their right of 'freedom of speech'.
Renuka Shahane, a popular actress, took to Twitter to express her grief after she came to know about the sad incident in which seven Amarnath yatris were killed by terrorists and 14 were left injured. She tweeted, "What horrible news about Amarnath yatris & policemen killed by militants. Feeling really sad for the loss of innocent lives. #StopThisHate"
Trollers got the much needed chance and started spitting venom in the form of words.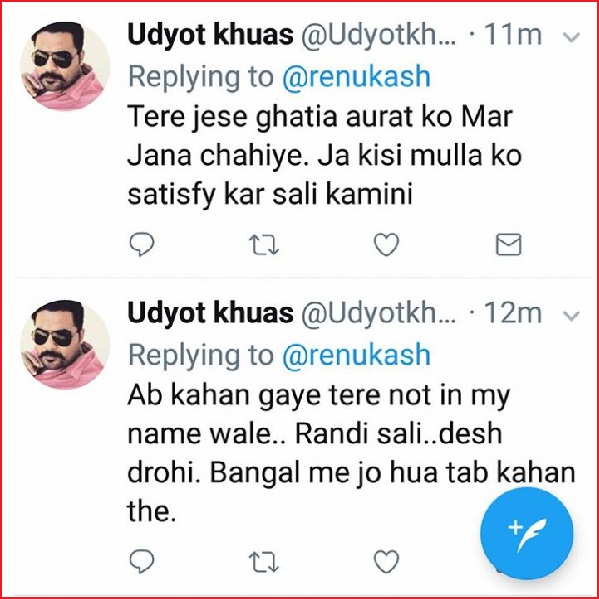 However, Renuka is a strong woman and instead of just bearing this nuisance, she took to Facebook and posted a troller's message with his id.
"After I posted how terrible the murder of Amarnath yatris at the hands of terrorists was, this is the kind of hate that I got on Twitter. There were many others too. But whoever this mahaan sanskaari guy is, he's definitely not a decent human being. I reiterate #StopThisHate."
Just as the troller was made public, his tone changed completely and he started saying that it was not he who posted such stuff but his friend who used his phone and did such a shameful act. Later on, he also deleted his account.
We think that it was absolutely correct on the part of Renuka Shahane! Such a bold move of making the troller's identification public is necessary to make these people aware that even they can be trolled. However, Facebook has now deleted the post of Renuka but that guy must have learnt his lesson. Renuka wrote, "Facebook deleted my post because it did not 'fit their community standards'….we are truly living in a strange world."

Way to go! Our society needs more women like you, Renuka!